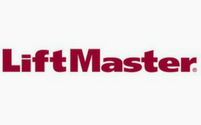 Garage Doors of Indianapolis – Your Next Door Partner
Quality Products at Fair Prices
We maintain a competitive pricing policy, and our products are recognized for their quality in producing commercial garage doors.
UNRIVALED CUSTOMER SERVICE
We pride ourselves on a consistently superior level of customer service. Your satisfaction is our priority.
EXPERTISE IN COMMERCIAL GARAGE DOOR MAINTENANCE
We know our products inside and out, and we're Indianapolis' authority on commercial garage doors.
QUALITY PRODUCTS AT FAIR PRICES
Our commercial garage doors can be found all over Indianapolis, in retail operations, factories, warehouses, processing plants, first responder facilities, and many more businesses. Our customers all trust the Garage Doors of Indianapolis team to provide equipment that is safe, secure, reliable and easy to operate.
So much depends on the reliability of your commercial garage doors – we make sure your needs are covered.
EXCELLENT CUSTOMER SERVICE
We view ourselves as your trusted partners. We work with you to install the optimal solution to your commercial and industrial door needs. We have a reputation for quick response and good customer service.
Because of our extensive experience with commercial and industrial garage doors, we often work with architects, construction companies and builders. We are always pleased to discuss the very best applications for a particular need. We still believe that the customer always comes first.
COMMERCIAL GARAGE DOOR MAINTENANCE
We always recommend periodic maintenance and inspection of commercial garage doors, especially doors that are frequently used or are critical for the safety and security of your facility.
Routine maintenance will save you money on more costly repairs in the future. We can help with regular maintenance plans, as well as maintenance spot checks, and emergency repairs.
We can fix and repair any brand of commercial garage or entry door—and we can do it quickly and affordably. We service the top residential brand names such as, Allister, Amarr, Anderson Door, Challenger, CDI, Frantz, Lanier, Plycraft, Stanley, Vemco, Wayne Dalton, and any other brand.